Karadeniz Holding was established in 1948 and entered to energy market in 1996. After constructing its first land based power plant in Turkey, Karadeniz Holding became the first private company engaged in electricty exports from Turkey. In 2007, Karadeniz Holding launched of powership project.
Karpowership, one of the subsidiaries of Karadeniz Holding, owns the world's only floating power plant fleet of 25 completed powerships. Karadeniz Holding has more than 2300 employees globally and operates in 11 countries with installed capacity of 4100 MW.
Challenges
We operate 19 powerships in 11 different countries in the America, Africa and Southeast Asia. Regulations on occupational health and safety differ in the countries where we operate. Taking rapid actions regarding the improvements on the requirements arising from the evaluation of regulations in the counties where we operate is one of the biggest challenges we face.
We employee locals with different safety culture levels. Improving the awareness on occupational health and safety culture and helping them to achieve Karadeniz Holding's safety culture level are also among our challenges.
As Karadeniz Holding, we tried to create different methods and solutions for centralizing the management of occupational health and safety while operating in different countries. We experienced difficulties in implementing and monitoring actions and communicating health and safety issues with each country and facility manager due to the global size of the operations.
Solutions
We can create an organizational structure within Perfektive and allocate responsibilities according to the hierarchy of different facility groups, countries and continents. Thus, we can coordinate our efforts to achieve our health and safety goals effectively.
We can easily store, manage and track documents defined in our management systems. We can plan and manage safety trainings and drills. We define and assign corrective actions and preventive actions, and track and monitor them effectively.
Perfektive also offers a complete healthcare solution for managing medical data of our employees. Occupational health physicians can conduct examinations and medical screenings, issue prescriptions, sick leave reports and referrals using Perfektive. Thus, we can monitor all health data of our employees while protecting the security of personal data. By integrating health data to our HR systems, we use sick leave days in payroll calculations.
Perfektive also helps us to monitor health and safety performance and create detailed and comparative reports effectively.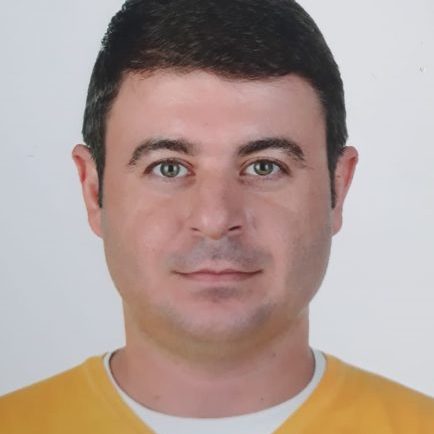 Volkan Patır
Occupational Health, Safety and Environment Group Manager, Karadeniz Holding
We are happy to use Perfektive as HSE Department of Karadeniz Holding. It is very important for us that Turkguven is able to take rapid action on technical support. The most important factor that we can benchmark against other companies that Turkguven provides services.